Rav Benny and Sara Berlin are proud to be the OU-JLIC Co-Directors and Torah Educators at Queens College! They look forward to establishing consistent Shabbat and Holiday programming, numerous daily learning opportunities, exciting events, and a warm home on campus for the 1,000+ Orthodox students at Queens College. They believe in empowering a network of dedicated students, all in the spirit of building confidence and readying them to be part of the larger Jewish community.
Rav Benny Berlin was born in St. Paul, Minnesota and raised in Teaneck, NJ. He spent two years studying at Lev Hatorah in Ramat Beit Shemesh. He subsequently attended Lander College for men where he graduated summa cum laude with a BA in psychology. Rav Benny received semikhah from Yeshiva University's RIETS rabbinic program as well as from Ohr Somayach and Pirchei Shoshanim. He obtained a Master's Degree from the Touro School of Jewish Education and Administration, graduating as a Legacy Heritage Fellow.
Rav Benny served as the rabbinic intern at the East Hill Synagogue from 2014-2018, where he was involved in leading community services and implementing programs to foster community integration. Rav Benny and his wife Sara also led two inspiring trips to Poland with the 12th graders of the Englewood community as part of the Asher Strobel Leadership Program.
Rav Benny also served as the Co-Director of the Community Campaign at Jewish National Fund, successfully launching JNF Tu B'shvat programs across the country, creating and implementing curriculum to be used with a focus on young professionals.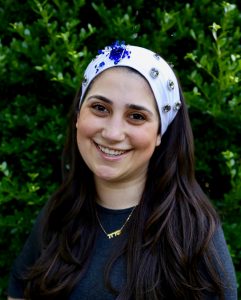 Originally from Teaneck NJ, Sara Berlin went to Frisch for high school. Following graduation, Sara studied at Tiferet in Ramat Beit Shemesh for a year. She graduated with honors from Stern College for Women with a BA in Psychology. Additionally, Sara is a certified Kallah teacher through OU-RCA-Nishmat, and has learned with Kallot in the Englewood community. While at Stern, Sara served as an RA, where she managed, guided, and facilitated religious activity on campus, and was commended for her excellence in communal leadership. After graduation, Sara completed her Social Work degree at Columbia University and is on track to obtain a license as a clinical social worker (LCSW) with a specialization in children/adolescent mental health.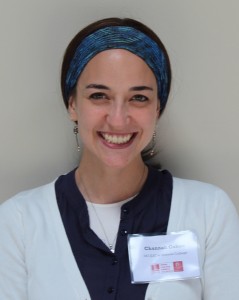 Channah Cohen originates from the windy (and snowy, and awesome) city of Chicago. After two years of study at Tomer Devorah Seminary in Israel, she attended Stern College for Women as a major in Psychology. Channah served on the Torah Activities Counsel (TAC) and graduated summa cum laude, achieving the Leadership and Vision Award. Following her college studies, she traveled back to Israel to serve as a madricha at Tomer Devorah, and it was during her time in Israel that she met her wonderful husband Jeff. Upon her return, Channah completed a Masters in Adult Learning & Leadership at Teachers College, Columbia University.
The only thing that makes Channah happier than speaking about her dense thesis on Transformative Learning in Religion (copies available upon request!) is working for OU-JLIC at Queens College – connecting, teaching, learning, and being part of the vibrant Jewish Community on campus. Channah lives in NJ with her husband Jeff and their two children, Aryeh and Shifra.
Rav Michael Goldman hails from Englewood, New Jersey. After spending a year in Israel at Yeshivat Sha'arei Mevaseret Zion in Jerusalem, he attended Queens College with a major in psychology. Rav Michael was very involved in Jewish life at Queens College. In particular, he served as the inaugural OU-JLIC intern on campus and played an integral role in building an on-campus community, complete with Shabbat and Jewish Holidays on campus, Torah learning opportunities, social programs, and more.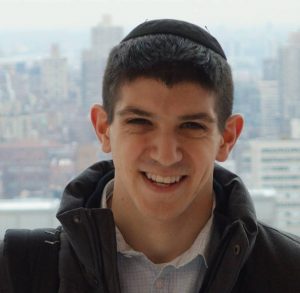 After graduating from Queens College, Rav Michael received semikha from RIETS and a Master's Degree from the Azrieli School of Jewish Education and Administration at Yeshiva University. During that time, he continued working with OU-JLIC at their national office in Manhattan, working behind the scenes with Torah Educators across North America. Not before long, Rav Michael returned to Queens College as an OU-JLIC rabbinic intern and fostered relationships with many students and the community as a whole. Rav Michael has since served as a Beit Midrash Fellow at SAR High School, where he gave classes, shiurim, and chaburot to the incredible students at SAR. Rav Michael is excited to be back at Queens College as an OU-JLIC Torah Educator. He has a long and rich history with this Queens College, and he is excited to bring his passion and energy to the Jewish community on campus.